主讲人:李运帷教授
IEEE Fellow、IEEE Transactions on Power Electronics Letters主编
主讲人简介: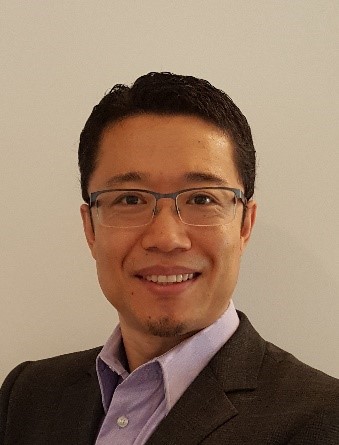 李运帷,加拿大阿尔伯塔大学教授,IEEE Fellow,从事微电网(智能电网)中电力电子装置和电机驱动等研究。2002年和2006年先后在天津大学和新加坡南洋理工大学获得学士和博士学位。担任IEEE Transactions on Power Electronics Letters主编、2020年ECCE大会主席。获2013年IEEE电力电子学会Richard M. Bass杰出青年奖、2014年IEEE Transactions on Power Electronics最佳期刊论文奖等。入选全球高被引学者名单,其Google Scholar引用1.5万余次,H指数56.
Yunwei (Ryan) Li is a professor at the University of Alberta. He received the Bachelor degree from Tianjin University, China, and the Ph.D. degree from Nanyang Technological University, Singapore. Dr. Li was a Visiting Scholar with Aalborg University, Denmark, a Postdoctoral Research Fellow at Ryerson University, Canada. He also worked at Rockwell Automation Canada before he joined University of Alberta, Canada in 2007. His research interests include distributed generation, microgrid, renewable energy, high power converters and electric motor drives. Dr. Li serves as Editor-in-Chief for IEEE Transactions on Power Electronics Letters. He was also Associate Editor for IEEE TPEL, TIE, TSG (Smart Grid), and JESTPE. Dr. Li received the Richard M. Bass Outstanding Young Power Electronics Engineer Award from IEEE Power Electronics Society in 2013 and the second prize paper award of IEEE Transactions on Power Electronics in 2014. Dr. Li is a Fellow of IEEE. Dr. Li's work is well cited with 15,000 citations (google scholar). He is listed as a Highly Cited Researcher by the Web of Science Group.
讲座时间:12月13日10:00—11:30
讲座名称:并网型并联型电压源变换器---应用及控制
(Grid-Tied Parallel Voltage Source Converters – Applications and Control)
并联电压源变换器(VSCs)以其模块化、可靠性、效率高等优点,广泛应用于可再生能源系统、驱动器、微电网等领域,但并联变换器的高普及率也给系统安全和稳定运行带来了严峻的挑战。针对这些挑战,本次讲座将全面讲述并联变流器控制和调制技术的最新进展。
Parallel voltage source converters (VSCs) have been widely employed in applications such as renewable energy systems, drives, and microgrid, with the advantage of modularity, reliability, efficiency, etc. However, high penetration of parallel converters has also imposed severe challenges to design and stable operation at the system level. Focusing on these challenges, this seminar presents a comprehensive overview of the recent advances in the control and modulation techniques for parallel converters. It is hoped that this seminar will be a one-stop information source for researchers interested in the control, operation, and practical implementation of parallel VSCs.
讲座方式:腾讯会议(ID:677 490 965)
关注科技前沿,展望行业前景,欢迎大家踊跃参加!
电气学院学术交流中心
2020年12月3日