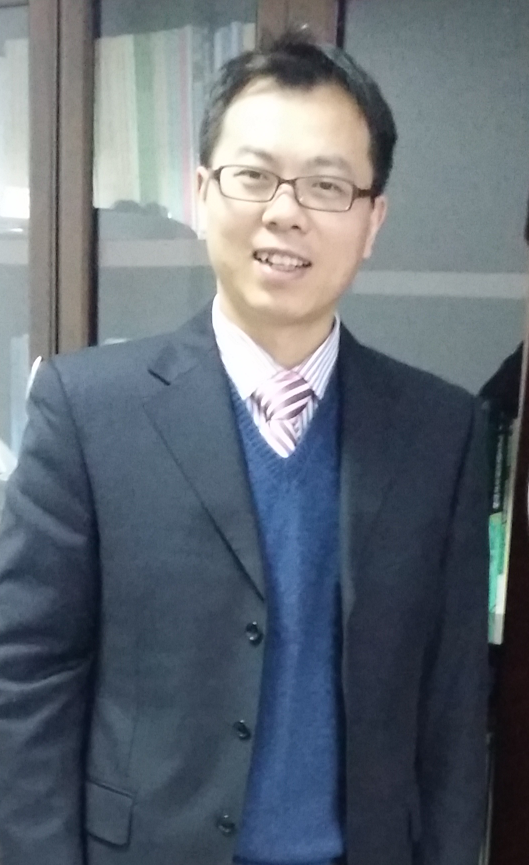 Prof. Dr Xu received the double B.E. degree from Tianjin University (TJU), China, in July 2002,and M.E. degree from TJU in March 2005, and the Ph.D. degree from Institute of Electrical Engineering, Chinese Academy of Sciences (IEECAS), in July 2008, respectively, all in electrical engineering. From 2008 to 2011, he had been one Postdoctoral Research Fellow with the School of Electrical, Mechanical and Mechatronic Systems, Faculty of Engineering and Information Technology, University of Technology, Sydney (UTS), Australia. His academic research activities in this period mainly included drive machines for linear metro and plug-in hybrid electrical vehicle (PHEV), which were financially supported by the UTS Vice Chancellor Research Fellowship (one-year), the UTS Early Career Researcher Grant, and two international research grants in China. From 2011 to 2013, Dr Xu had been appointed as one Royal Melbourne Institute of Technology (RMIT) University Vice Chancellor Research Fellow with School of Electrical and Computer Engineering in RMIT University.
Since Mar. 2013, he has been a professor at the School of Electrical and Electronic Engineering, Huazhong University of Science and Technology (HUST), China. Now he is leading one group for development on high performance of drive machines and systems based on transportation (electrical vehicle, urban railway, etc), wind generation, servo, and so on.
Dr. Xu is one Senior Member for IEEE Institute of Electrical and Electronics Engineers (IEEE) and China Power Supply Society (CPSS), since Oct. 2013. He has served as one Editor/Associate Editor for three international journals, and Regular Reviewer for more than ten IEEE/Elsevier Journals. He is very active in different kinds of academic activities supported by IEEE societies and international conferences. As one of team members, he has took part in the organization for four (times) international conferences, such as COMPUMAG 2011, IECON 2011, etc.
Since 2016, as one Guest Editor, Prof. Xu has been invited to organize three-time Special Issues in peerly-reviewed high-quality Journals, such as one Special Issue titled byDesign and Control for Linear Machines, Drives, and MAGLEVs inIEEE Transactions on Industrial Electronics (2018). Furthermore, Prof. Xu, as the principle presenter, has been formally invited to give 3-hour Tutorial titled by Advanced Linear Machines and Drive Systems in International Conference on Electrical Machine and System (ICEMS) , Sydney, Australia (August, 2017), which is one of leading international conference in the field of Electrical Machine and Drive System among the world.
Till now, Dr. Xu has published about 60 high-quality journal papers (about 50 published in IEEE Transactions Series Journals) and held almost 40 granted/pending invention patents, and has edited one book titled by Advances in Solar Photovoltaic Power Plants (Springer Press, June 2016). As the 1st chief investigator (CI), he has been awarded 21 projects/fellowships. He was awarded the China Youth 1000 Talent Scheme in 2015 by contribution to the development of high performance linear machine and drive system for linear metro.
His research topics mainly focus on electromagnetic design and control algorithm of linear machines, permanent magnet machines, brushless doubly-fed induction machines (BDFIMs), and so on. Till now, some products developed by Prof. Xu and his group have successfully found practical applications, such as linear induction machine for Beijing Transrapid Airport Line, arc (linear) induction machine for direct-driven forge press, permanent magnet synchronous machine for electrical vehicle, brushless doubly-fed induction machine for electrical-driven ship, and so on. Meanwhile, Dr Xu had been invited to serve as one Senior Consultant Engineer for new structure axial flux permanent magnet machine with Axiflux Pty Ltd, Australia from 2011 to 2012, and develop high performance PMSM machine in Meiji University by awarding Invitation Japan Society for the Promotion of Science (JSPS) Research Fellow, Japan in 2012.Since 2014, he has been invited to serve as one consultant technique director for China Changjiang National Shipping Group Motor Factory, and now is leading one group to develop the products of BDFIM drive systems for electrical-driven ship.